Hello all, Me again.
Picking up from the last forums, and the general usefulness of the idea - this purpose of this thread is to describe/demonstrate any tags or brands you are applying to your darts (or weapons for that matter).
Tagging/Branding your ammo has a simple purpose: to identify it as yours. This reduces any conflicts or arguments about what numbers/types of darts are yours or someone else's.
It also satisfies the slight OCD tendencies any of you might have (me included) about needing to fire your darts only, or specific darts from specific blasters (yeah I'm that bad).
Try to include a picture with your description for ease of reference.
I shall be branding both my blasters and ammo with a simple unhappy smiley face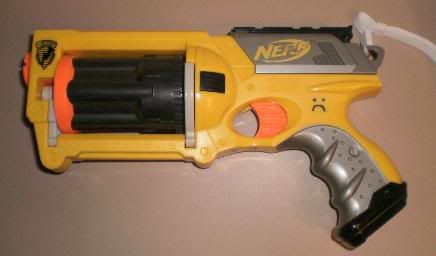 Note: I only brand my blasters to satisfy my OCD side
- just branded ammo is fine
Myles: Although given we actually had lost (unmarked) nerf weapons last game, I'd recommend it.